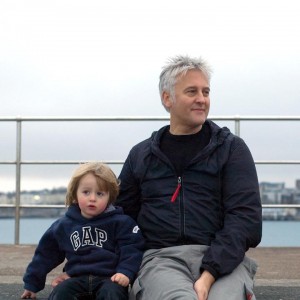 I am an award winning video editor, director and photographer based in Dublin. I have long and varied experience in the TV industry encompassing commercials, music, documentaries, magazine shows and corporate communications. My photographic interests lie in beauty & fashion and my love for the great outdoors.
I thrive on collaboration, experimentation and have been around the creative process in some shape or other for a long time.
Check out the PHOTO and VIDEO menus above to see what I've been doing.
I shoot a wide variety of cameras and am equally comfortable using FCP 7 and Avid as cutting tools. I have not ventured into FCP X as I don't yet believe it's right for me!
I enjoy food, one of the great pleasures in life and occasionally in the blog section I write about my endeavours, some successful, some not.
If you'd like to contact me, you can send an email via the Contact page or call +353 (0)86 603 0987 (GMT +1).