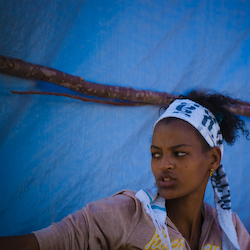 This beautiful young woman was the hostess in a coffee ceremony I witnessed in a region called Sodo in southern Ethiopia. I made the trip to Ethiopia during Easter as part of a film crew, the crew was there to film a documentary about a young Irish girl who is hoping to make a difference to the lives of Ethiopian woman with an invention she devised.
There's an account of the documentary and trip in a the works available soon
In the meantime, please drop by and have a look at my Ethiopian pictures on flickr.
[flickr-gallery mode="photoset" photoset="72157604234627285″]
Thanks.